Locksmith Services by Anytime Locksmiths Tottenham
Lock and key failures are unexpected emergencies that require immediate attention. In such a megapolis as London the locksmithing services are constantly in need. Fortunately, Anytime Locksmiths Tottenham, N15 are there to respond to your lock emergencies any time it happens.
We offer you wide range of locksmith services such as:
Installing of the high -security locks
Broken key extraction
Damage free work with lock body change
Lockout assistance
Lock fitting and picking
Other residential and commercial locksmith services
Lock Repair And Installation
Our professionals can install new locks and adjust the lock mechanism as well. If you have a broken lock, skilled technicians will assess and provide a solution that will leave you with a perfectly functional lock. If the lock has some broken parts, the master will undertake its repair or provide a replacement that assures maximum safety to your home and business.
Dependable locksmiths in our team at Tottenham N15 also do excellent lock rekeying. This process involves changing the internal components of your lock, allowing a different key to open it. You will need these emergency locksmith services if you have lost the key to your house or business and not willing to spend a lot on purchasing a new locking mechanism. Lock rekeying is also an essential step when conducting burglary repair as well as for efficient burglary and infiltration prevention. We also gladly deliver you other locksmith services that ensure safe door opening or solutions of limiting access to your house and office.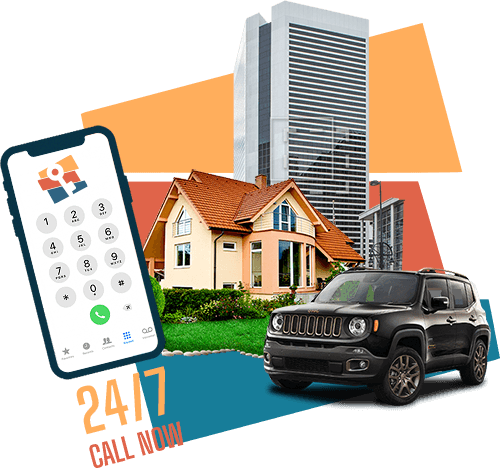 Emergency Locksmiths in Tottenham
Nearly all locksmiths in Tottenham provide emergency services, but not all offer 24/7 availability. If you find yourself locked out of your office, home, car don't think about breaking the door or gaining entrance with force. Similarly, if you ever need lockout help, be it from your home or car, don't hesitate to reach out to us. Engaging the services of emergency locksmith is a less risky and less costly option. Our experienced techs can pick on common locks within minutes without leaving marks, scratches, or damaging the door.
Car Lockouts
Don't worry if you are locked out of your vehicle. Our auto locksmith Tottenham lockout assistance service will ensure that you get back into your car minutes after placing a request. Regardless of the make and model of your car, our auto locksmith experts can open the locks and let you in after checking your ID. We have specialist diagnostic equipment operated by experienced staff.
uPVC Windows And Door Lock Repair
Repairing the uPVC door or window locking systems or is not only challenging but also requires special skills that aren't common. Luckily, you can access our highly proficient 24 hours emergency locksmith service, provided by competent and friendly Tottenham locksmith with many years of experience.
From minor uPVC windows Tottenham and door lock repairs / replacement to emergency callouts, our swift, efficient, and friendly professionals handle these situations best. No job is of no use or too complicated for our team, as we serve both domestic and commercial clients in Tottenham.
When you are concerned about your domestic security or simply want to give peace of mind to your parents or children, consult our professional technicians. Furthermore, you have possibility to find more information on the official website of Haringey Council here.
Combining quality services, competitive prices, and speedy response, Anytime Locksmiths Tottenham is your reliable partner for a wide range of locksmith and security services. Be it at home, at work, or in your car at the shopping malls, we will be there to provide the help you need. Contact us for immediate services and free estimation over 07480 485217.